CCELL® has been one of the most influential companies in the vaping industry since the brand's first product hit the market in 2016. CCELL® revolutionized vaping with the creation of the first popular ceramic vape coil.
If you're new to vaping and aren't sure how to begin with CCELL®, this is the guide for you. This is the most comprehensive guide to CCELL® products that you'll find anywhere online. Reading it, you're going to learn what CCELL® is and why CCELL® technology can be so beneficial for your vaping experience. You're also going to learn what CCELL® products you should buy and how to use them.
Table of Contents
What Is CCELL®?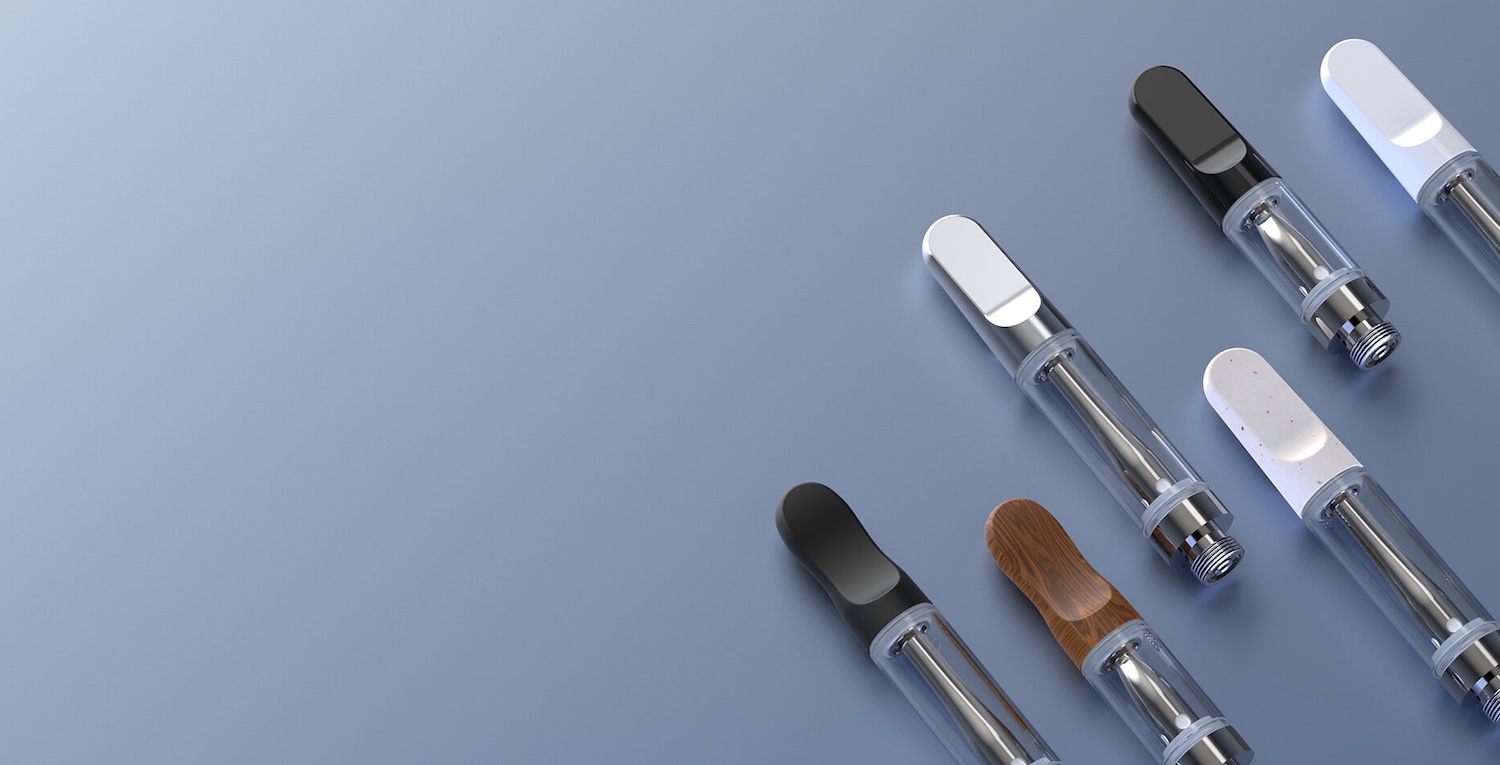 The CCELL® technology centers around a porous sintered ceramic wick that the company first patented in 2014. In ceramics, sintering is the process of grinding a material down to a fine powder before mixing it with water and curing it to make a uniform solid. Here's how a CCELL® ceramic wick is made.
Silica, aluminum oxide and iron oxide are blended together and baked at an extremely high temperature of over 1,800 degrees Fahrenheit to create a sintered solid.
The solid mixture is ground down to create a powder with the three precursor materials blended consistently throughout.
The powder is blended with sodium silicate and an organic material such as wood fiber, starch or sugar. It's then extruded and baked to create the final wick shape.
The wick is baked again. The high temperature of the oven causes the organic material to burn away completely, leaving a porous ceramic wick that's full of tiny holes.
Mixing a ceramic base with an organic material before baking creates a wick that's solid but full of thousands upon thousands of very small voids. Oil fills those voids, saturating the wick. Sintered ceramic is particularly effective as a wick material for thick cannabinoid oils, which don't travel through cotton efficiently enough to make for a good vaping experience.
The CCELL® coil has a heating element positioned at its center. As it vaporizes the oil suspended in the ceramic wick, more oil is drawn in from a reservoir to keep the wick refreshed. It takes a few seconds for the wick to refresh itself after each puff.
What Are CCELL®'s Benefits?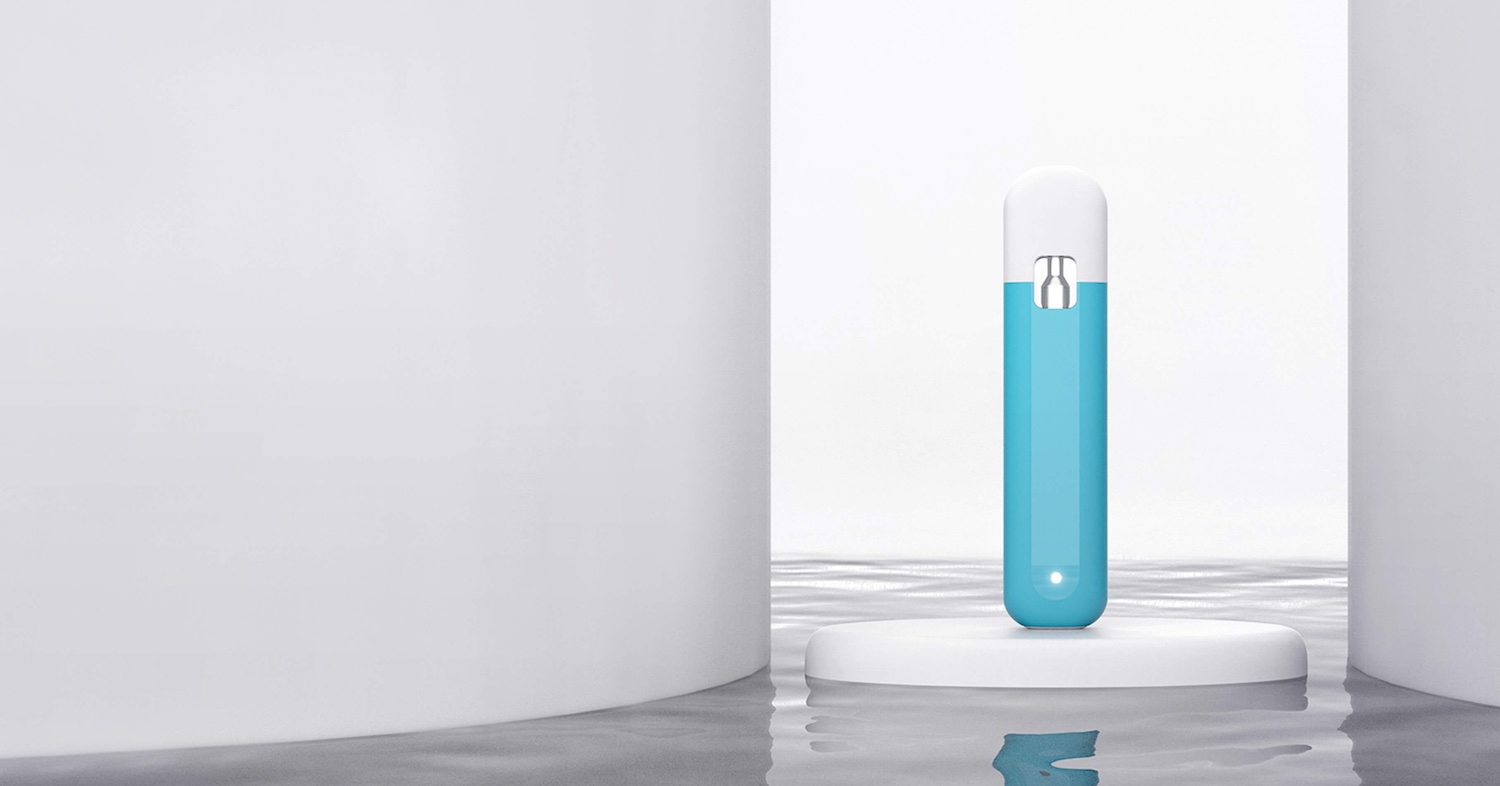 At the time of the first CCELL® coil's release, most of the vape coils on the market used either cotton or silica wicks. Both of those wick materials are inappropriate for thick oils. A cotton wick burns easily – and when that happens, the coil's flavor is ruined permanently. Silica is impervious to heat, but people generally agree that a vape coil with a silica wick doesn't produce a great flavor.
The CCELL® ceramic coil transformed vape wick technology because it resolved all of the issues with the existing vape coil technologies. A coil with a ceramic wick produces an extremely pure flavor, and ceramic doesn't burn when it's heated. Even more importantly, ceramic is the ideal wick material to use in a vape coil designed for cannabis oils.
CCELL® was the first company to introduce a ceramic vape wick that gained widespread acceptance, and the company's importance to the vaping industry is undeniable. CCELL® remains the most influential player in the cannabinoid oil segment of the vaping industry to this day, and you're in good hands if your first vape pen is a CCELL® product.
Why Is CCELL® Safe?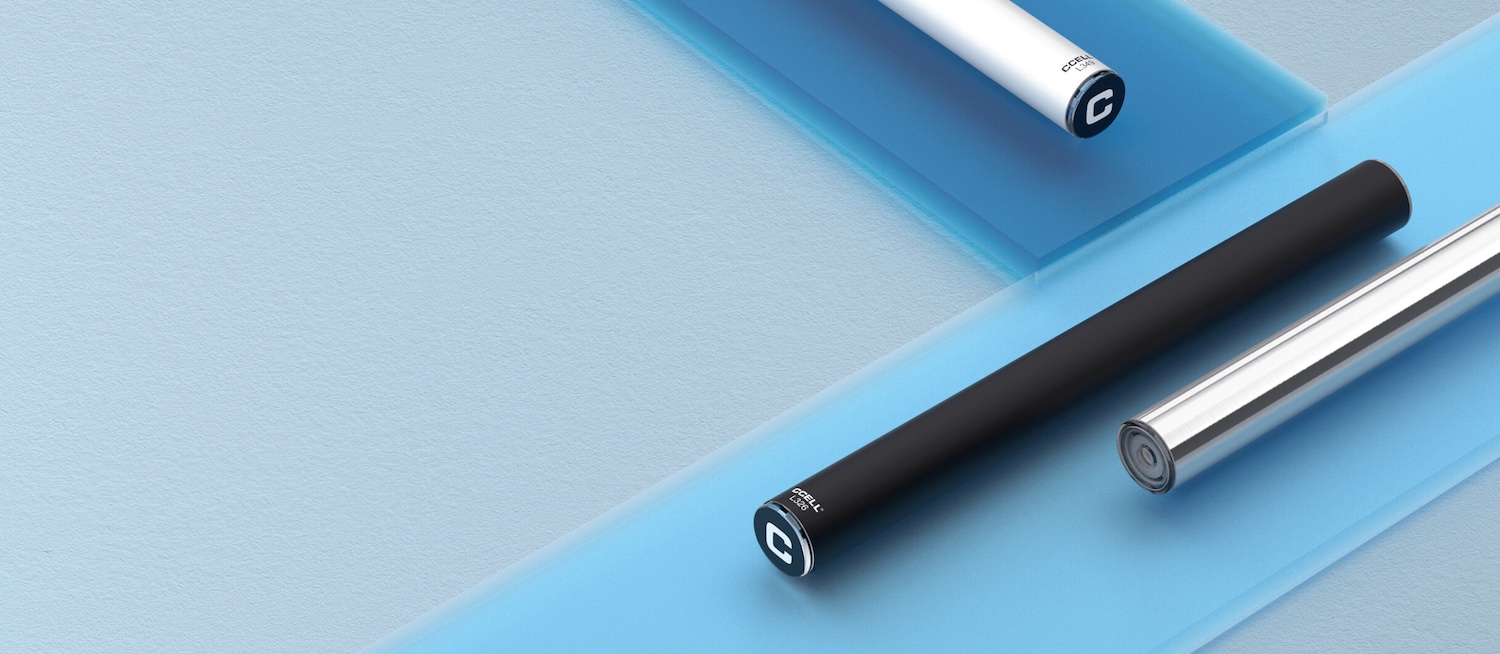 CCELL® technology is some of the safest vaping technology in the world for several reasons. Here are some of the most important ones.
Unlike other vape wick materials such as cotton, ceramic doesn't burn or undergo chemical changes at any temperature that a vaping device can reach. For practical purposes, it's essentially impervious to heat.
The heating element in a CCELL® coil is made from 316L medical-grade stainless steel, which is widely used in medicine and in the food preparation industry due to its excellent corrosion resistance.
CCELL® coils exceed the regulatory standards in California and Michigan for heavy metal content.
CCELL® batteries, vape pens and disposable vapes meet the UN38.3, P1967 and SP188 safety standards for lithium batteries.
CCELL® products meet all general quality standards for consumer products, such as RoHS, UL and CE.
What Are the Different Ways of Vaping?
If you've ever smoked tobacco or cannabis, you already have a basic idea of how to vape – you draw the vapor into your lungs and exhale it as if it were smoke. Vaping is different from smoking, though, in that there are so many different ways to do it. These are the five different ways of vaping.
The Four Most Popular Types of CCELL® Products
Most CCELL® vapes fall into four different categories, and we'll describe those categories here. Your first CCELL® product will almost definitely be one of these types.
CCELL® Cartridges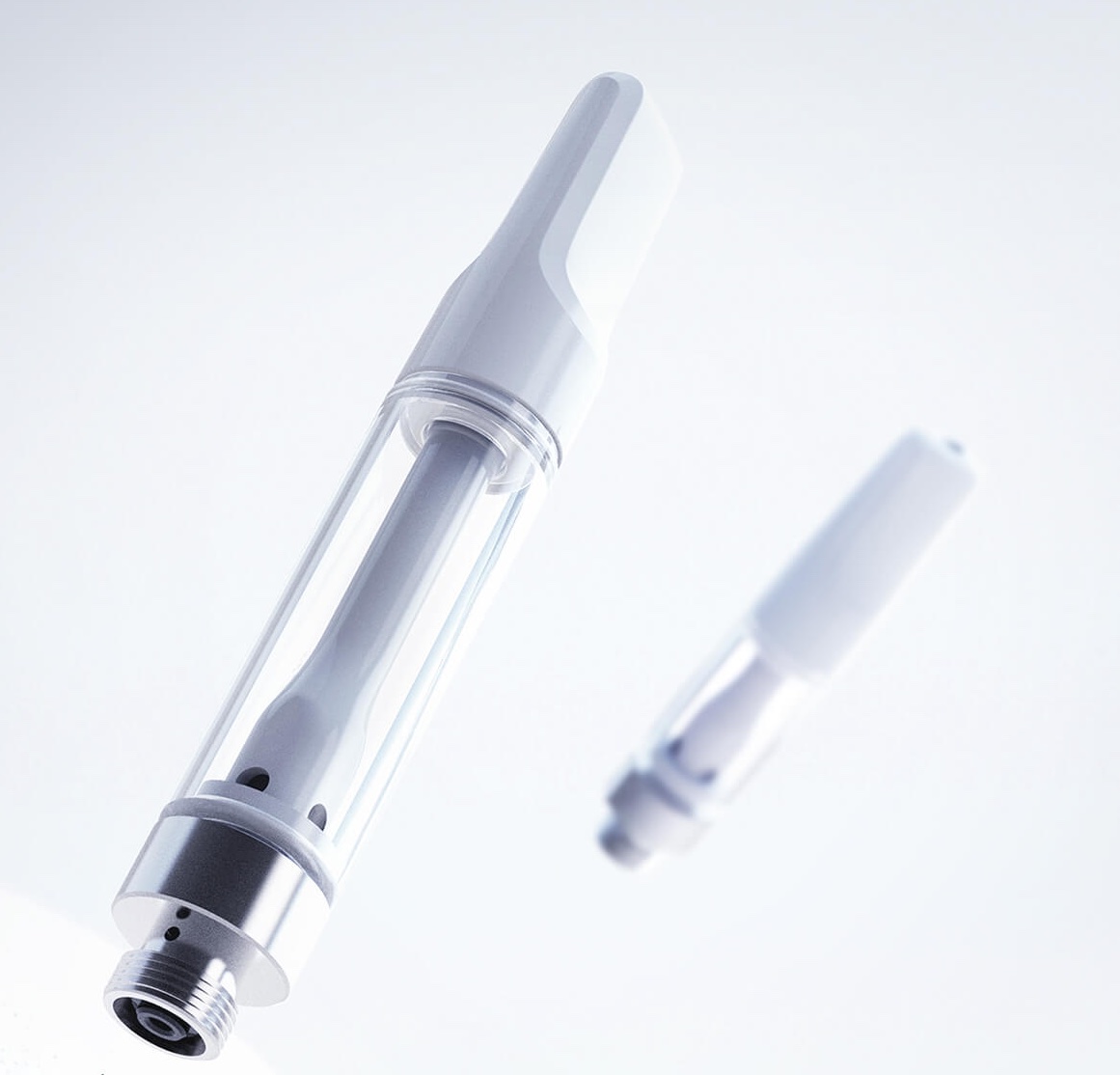 Vape cartridges have always been the core of the CCELL® vape product lineup. Every CCELL® cartridge has the company's famed ceramic coil, and CCELL® carts come in two varieties: refillable and tamper evident. We carry both types of CCELL® cartridges at Hamilton Devices.
You should buy a refillable CCELL® cartridge if you intend to fill it with your own oil. A refillable cartridge has a screw-off mouthpiece, allowing you to refill the cartridge several times before residue causes the coil's flavor quality to decline.
You should buy tamper evident CCELL® cartridges if you intend to sell pre-filled vape carts in vape shops or dispensaries. Closing this type of vape cart requires a high-pressure capping machine. Any attempt to remove the mouthpiece from a tamper evident vape cart will cause the wall of the cartridge to crack, which assures users that a cartridge hasn't been touched after leaving the factory.
What Are the Most Popular CCELL® Cartridges?
CCELL® Glass Silver Cartridge: This is the tried-and-true classic CCELL® vape cart, and it's available with a glass enclosure for maximum flavor quality or a polycarbonate enclosure for extra durability. It's available in capacities of 0.5 and 1.0 ml, and you can buy it with a plastic, metal or wood mouthpiece in a cylindrical, tapered or whistle-tip shape. You'll find the full selection on our Vape Cartridges
CCELL® ZICO Cartridge: Popular among makers of pre-filled vape carts, the CCELL® ZICO cartridge is a single-use vape cart with a bottom-filling design that prevents leaking and keeps the wick dry until the cartridge is capped and inverted.
CCELL® EVO Cartridge: The latest generation of CCELL®'s vaporization technology, the new EVO cartridge features an enhanced ceramic blend that's even more effective at preserving the flavors in today's high-terpene vape oils while generating even bigger vapor clouds. The heating coil in the EVO cartridge also features a treatment that improves the steel's corrosion resistance.
CCELL® Vape Pens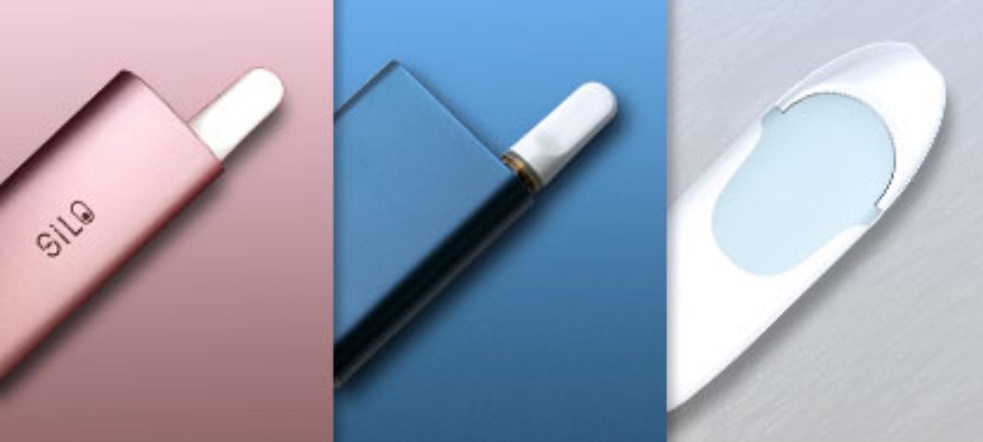 CCELL® vape pens are some of the most popular 510-thread vape batteries on the market, and their popularity stems from their performance, reliability and broad compatibility with vape cartridges, along with eye-catching designs that really make the devices stand out. Using a CCELL® battery is one of the easiest ways to vape because all that you need to do is charge the battery, connect a cartridge and enjoy. Thanks in part to the advent of novel cannabinoids such as Delta-8, pre-filled carts are some of the most popular and common vaping products on the market today.
If you want to have a good time with a vape cart, you need a good 510 battery – and CCELL® batteries are undoubtedly some of the best.
What Are the Most Popular CCELL® Vape Pens?
CCELL® Palm: Incredibly compact and easy to use, the CCELL® Palm is famous for a unique design that positions most of the cartridge alongside the body of the device for a compact and pocketable profile. The CCELL® Palm has a built-in 550 mAh battery. It has no controls – just puff to vape.
CCELL® Silo: The CCELL® Silo is functionally similar to the Palm battery in that it has a 550 mAh battery and uses a puff-activated firing mechanism. However, the Silo battery's design is slightly different; it encloses the cartridge to offer additional protection at the cost of a bit of added weight.
CCELL® Palm Pro: The original Palm battery is a bona fide classic of the vaping industry, and the new CCELL® Palm Pro is a modernized update that adds some new capabilities to this much-loved device. The Palm Pro operates at three selectable power levels of 2.8, 3.2 and 3.6 volts, and it also has an adjustable airflow collar that makes it easy for to dial in your perfect puff.
CCELL® Pod Systems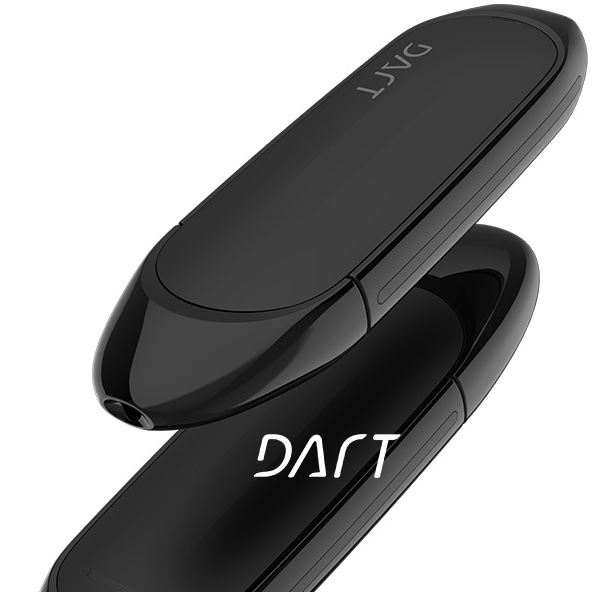 If you prefer a smaller and sleeker vaping device and don't mind using a vape pen that only works with proprietary attachments, you might enjoy owning a CCELL® pod system. Just fill a pod and drop it into the device, and you're ready to vape. You can also buy pre-filled CCELL® pods at many vape shops and dispensaries.
What Are the Most Popular CCELL® Pod Systems?
CCELL® Disposable Vapes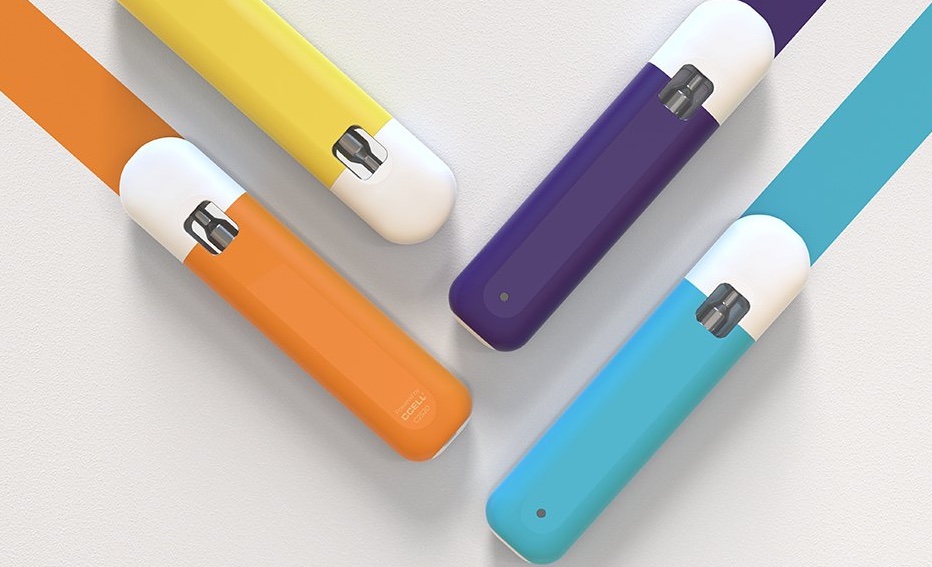 Disposable vapes are the simplest vaping devices on the market, and they might be perfect for you if you don't want to go through the rigamarole of charging, filling and maintaining your vape pen. Every disposable vape from CCELL® features the same ceramic coil technology as the company's vape cartridges and pod systems, but the devices come already charged and ready for immediate use. You can buy pre-filled CCELL® disposables, or you can buy empty devices and fill them yourself.
What Are the Most Popular CCELL® Disposable Vapes?
CCELL® Listo: The CCELL® Listo features a massive capacity of 1.0 ml and has a convenient window that makes it easy for you to see how much oil remains in the reservoir.
CCELL® Pike: The CCELL® Pike is a true pod-based vaping device in a disposable format, and it delivers an impressive volume of vapor with every puff.
CCELL® Poché: The CCELL® Poché features an innovative rechargeable battery that allows you to continue using the device until you've drained every last drop of oil.
The Components of a CCELL® Product
It's time to get to know how a CCELL® vape pen works. As you're about to learn, a vaporizer has several distinct parts that all need to work together in order to provide the experience you expect. These are the five key components of any CCELL® vape.
Mouthpiece
When you vape, you'll inhale the vapor through your device's mouthpiece – and one look at our selection of vape cartridges should tell you that people are people are very particular about the mouthpieces of their vaporizers. As we mentioned above, vape cartridges come in a wide variety of materials and shapes. The different materials and shapes don't just feel different in your mouth – they also alter the flavor slightly by dispersing the vapor in different patterns on your palate.
CCELL® Coil
The CCELL® ceramic coil is the central feature of any CCELL vape. The ceramic coil offers consistently excellent performance even with extremely thick oils, and it produces top-quality flavor with every puff.
Tank
The tank portion of a CCELL® cartridge or pod provides the storage for your oil. As you vape, the heating coil vaporizes the oil suspended in the wick. The wick then absorbs more oil from the tank, allowing you to vape again.
Battery
The battery supplies the power necessary for the heating coil in your vaporizer's cartridge or pod to operate, and the battery is encased in a metal or plastic enclosure that forms the body of the vaporizer.
Control System
Some CCELL® vapes are puff activated, and others have manual fire buttons. If your device has a fire button, the button may give you the ability to access additional functions such as adjusting the device's power level and turning it on and off.
Which CCELL® Vape Should You Choose?

If you're not sure which type of CCELL® vape to try first, we suggest starting with a 510-thread battery or a disposable vape. Both types of vapes offer simplicity and convenience, allowing you to start vaping quickly and easily even if you have no previous experience. Here's how the two types of vapes compare.
CCELL® Battery Benefits
The biggest benefit of using a 510-thread battery as your vaporizer is that you'll save money in the long run. When your device's battery dies, you can simply recharge it. When the battery in a disposable vape dies, on the other hand, you need to replace the entire device. A 510-thread battery works with both pre-filled and refillable cartridges, and it makes perfect sense to buy a CCELL® battery since all of the most popular vape carts on the market are made by CCELL® as well.
A 510-thread battery doesn't come out of the box ready to use like a disposable vape, but it's still incredibly easy to use. All that you need to do is charge the battery and connect a cartridge, and you're ready to start vaping. Most CCELL® batteries are puff activated, so there's no complicated control scheme to learn – just puff to vape.
CCELL® Disposable Vape Benefits
If you don't want to worry about maintaining your vaporizer at all, you'll want to try a CCELL® disposable vape. Pre-filled and empty devices are both available, and they're both incredibly easy to use. If you buy an empty disposable vape, all that you need to do is fill the device with oil and snap the cap on. If you buy a pre-filled disposable vape, you don't even need to do that – you can just remove the device from the package and start vaping.
Convenience always has a price, and that's also true with disposable vapes. When a CCELL® disposable vape runs out of oil or battery power, you'll need to discard the entire device. Since disposable vapes aren't refillable, they cost more in the long run than other types of vaping devices. For many people, though, the fact that disposable vapes require no maintenance makes them worth the extra cost.
How to Choose the Right Vape Cartridge
Vape cartridges are available in both pre-filled and refillable varieties, but there's a good chance that your first vaping experience will be with a pre-filled cartridge. There are hundreds of different pre-filled vape carts on the market today, so it's important to understand the differences between them. Knowing what to look for can help to ensure that your first experience with a 510 vape cartridge will be perfect.
Oil Types
Most pre-filled vape cartridges are filled with cannabis oils. This is the most popular type of vape cartridge because it's extremely potent. Some vape carts may contain added terpenes or flavors – but otherwise, there should never be any diluting agents. When you use a good vape cart, a few puffs will likely be all that you need.
When you buy vape cartridges filled with oil, you'll have to decide whether you want to buy a cartridge filled with a full-spectrum oil or one filled with an individual cannabinoid. A full-spectrum vape cartridge will have all of the cannabinoids and terpenes from the original plant used for the extraction. Thanks to today's novel cannabinoid industry, though, it's also possible to buy vape cartridges filled with individual cannabinoids such as THC-B, HHC-P and THC-H. Your decision will probably be based partly on the type of experience you'd like to have and partly on what's available in your area.
Added Flavors and Terpenes
The last thing that you'll need to decide when buying a vape cartridge is whether you want it to have added flavors. Oil carts tend to use terpene-based flavorings because terpenes and cannabinoid oils mix easily without separating.
CCELL® vs. Other Vape Cartridges
Although CCELL® cartridges are the most popular vape carts on the market today, there are plenty of other options as well. The CCELL® coil has provided ample evidence that ceramic is the best wick material for cannabinoid vaping, though, so other vape cartridges largely copy the CELL® design. With so many imitators on the market, CCELL® has had to work hard to innovate and maintain its leadership position. Here are the things you'll need to keep in mind as you choose between CCELL® and other vape cartridges.
Cost
As the industry's leading brand, CCELL® can command higher prices for vape cartridges than what some other companies might charge. At Hamilton Devices, we have a tiered pricing model that can allow you to save significant money on bulk purchases. That's a particularly good thing if you want to start your own vape cartridge brand because better hardware means higher user satisfaction and fewer returns.
If you prefer to buy pre-filled cartridges rather than empty ones, cost becomes less of a concern because the majority of the price comes from what's in the cartridge rather than the cartridge itself. If you want to have the best possible experience with pre-filled vape carts, it's a good idea to always look for the CCELL® logo.
Health
One thing about being a leading brand in any industry is that the rest of the industry's eyes are always on you. That was definitely the case for CCELL® when they developed the first widely accepted ceramic vape coil. CCELL® has worked hard to maintain the industry's best safety record. CCELL® coils exceed the most stringent regulatory standards for heavy metal content, and ceramic is a wick material that's much more chemically inert than other popular materials such as cotton. In addition, CCELL® selected 316L stainless steel as the material for its heating surfaces specifically because of its high corrosion resistance.
Taste
Another reason why ceramic and stainless steel are the ideal materials for a vape coil is because they don't alter the flavor of your vape oil like other materials can. When ceramic vape coils first hit the market, they quickly gained a reputation as the best vape coils for real flavor lovers. That's still true to this day. The CCELL® coil works extremely well with thick oils. The wick becomes deeply saturated with oil, allowing you to clearly taste all of the terpenes and other subtle nuances.
Should You Make the Switch to CCELL®?
If you're currently using a vaporizer or vape cartridges produced by another company, we think you'll be very happy if you switch to CCELL® products because the brand's reputation for quality and consistent performance is well earned. Becoming an industry leader is never easy, and CCELL® has maintained its position at the head of the pack for a long time.
How to Use a CCELL® Vape Pen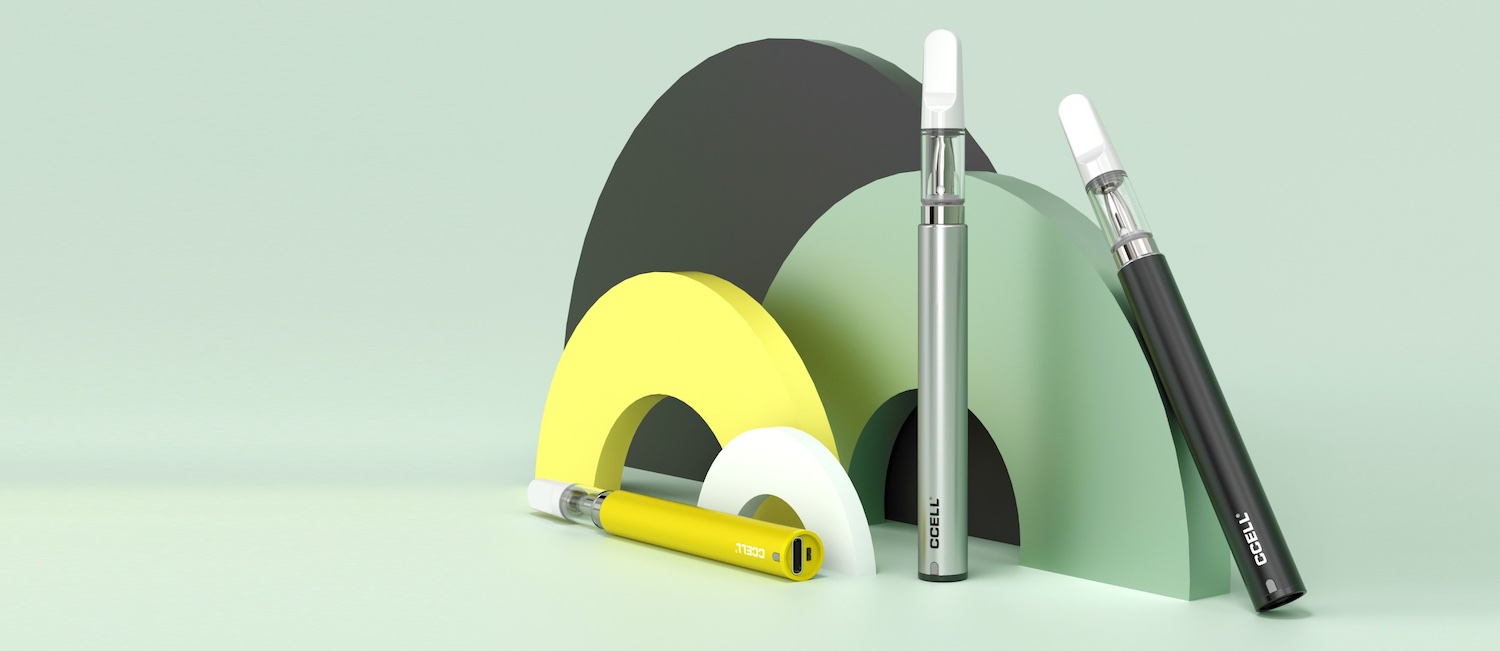 If you're new to vaping, this section of our guide on CCELL® vapes will help you get started. In it, we'll walk you through the process of using a CCELL® vape pen for the first time. If you need additional help, you're in luck because we also have a more comprehensive CCELL® Palm manual and CCELL® Silo manual elsewhere on this website. Refer to those guides if you want a little more information about your device.
Charging the CCELL® Battery
Charging any CCELL® battery is incredibly easy – all that you need to do is connect the device to your computer using the USB cable included in the package. Don't use a wall adapter for a mobile device to charge your vaporizer because a "fast charger" can cause a vape battery to overheat. When the battery's light changes color or turns off, it's fully charged. If you experience a problem when charging your device, click here to learn more about how to charge a 510-thread battery.
Filling the CCELL® Cartridge or Pod
Filling a CCELL® cartridge or pod is quick and easy. All that you need is the vape oil of your choice and a blunt-tip syringe for injecting the oil into the cartridge or pod. If you're using a cartridge, you'll need to twist the mouthpiece to remove it. CCELL® pods are meant to be tamper evident once they're closed, so a pod will be open when you first remove it from the package.
Draw 0.5 or 1.0 ml into your syringe depending on the capacity of the cartridge and inject it into the cartridge's reservoir. After injecting the oil, the cartridge may appear to have a little room for additional oil at the top. Don't add more oil, though, because that causes leaking. If you're using a cartridge, replace the mouthpiece by twisting it on. If you're using a pod, position the mouthpiece over the top of the pod and push it until it clicks into place.
Whether you're using a cartridge or a pod, remember that it can take a thick oil a while to absorb into a ceramic wick. After filing a CCELL® cartridge or pod for the first time, wait about a half hour before vaping.
If you don't have a source for vape oil or don't want to go through the trouble of filling your own cartridges or pods, don't forget that pre-filled vape carts and pods are readily available at many dispensaries and vape shops.
Do you need some additional details? Read our guide on how to prime and fill a new CCELL® cartridge.
Using Your CCELL® Vape Pen
Most CCELL® vapes are puff activated, which means that you only need to connect a cartridge or pod and puff on the mouthpiece in order to vape.
If you have a button-activated vape pen, you'll need to hold the button while puffing. You may also need to turn the device on by pressing the button five times.
When you use your CCELL® oil pen, draw the vapor into your mouth slowly and gently. If you use too much air pressure when using a vape cartridge, you could flood the cartridge's coil with oil and cause a leak. When the light blinks, it's time to recharge your device. If you encounter trouble when using your device, our blog has plenty of information that can help. Click now to read our article about how to fix a vape pen.