If you're in the business of selling vaping products, you know that choosing the right products to sell is one of the most important components of success. Offering the products that your customers want means that you'll enjoy more sales, and focusing on high-quality products means that you'll deal with fewer returns. If you want to find the best wholesale vapes in the world to stock in your vape shop, the choice is clear: You've got to go with CCELL® products.
CCELL® revolutionized the vaping world by releasing the first vape cartridge with a ceramic coil in 2016, and the company has never looked back since then. In addition to cartridges, CCELL® products now include 510-thread batteries, pod systems, disposable vapes and more. Every CCELL® product includes the same ceramic core that has made the brand a legend in the vaping community, and CCELL® products have continued to improve in performance, reliability and safety since the brand's launch.
Hamilton Devices is an official distributor of CCELL® products, and we offer some of the most attractive CCELL® wholesale prices that you'll find anywhere. View our vape wholesale registration page now.
This article is your comprehensive guide to the world of CCELL® wholesale products. In it, you're going to learn why the CCELL® brand is the best choice for your vape shop and how our wholesale program works.
What Is CCELL®?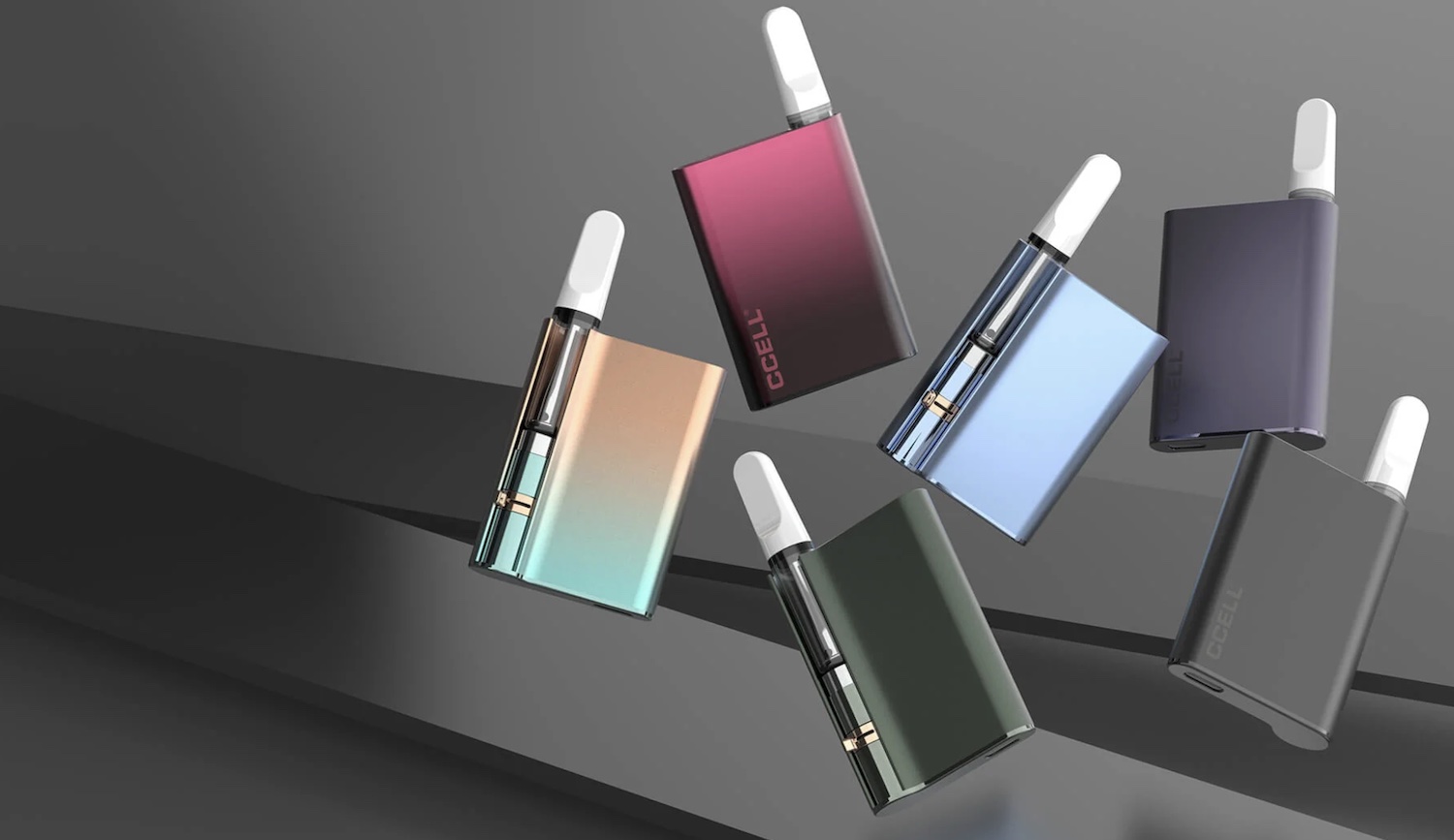 We'll begin this guide with a brief explanation of what the CCELL® brand is and why CCELL® products deserve a place of prominence in your vaping business.
CCELL®'s major claim to fame is that the company was the first to bring a vape coil with a ceramic core to the market back in 2016. The ceramic core was revolutionary at the time because most of the vape coils that were on the market then used wicks made from cotton or silica. Those coils were fine for thin e-liquids, but they didn't work well with thick oils. CCELL®'s sintered ceramic coil performed reliably with thick oil-based extracts without producing the harsh "burnt hits" that were common with other types of vape coils.
When CCELL® coils appeared on the market, it was immediately obvious that all devices and cartridges intended for oil vaping should use ceramic coils. Other companies rushed to clone CCELL®'s coils – but although other ceramic coils exist, CCELL®'s technology is patented – so nothing else is exactly like it.
CCELL® has never stopped improving its products. Over the years, the company has continually taken steps to maintain its position of technological superiority within the vaping industry. Here are just a few examples of what the company has done in recent years.
New CCELL® coils now have corrosion-resistant coatings on their heating elements, which improves their flavor quality and extends the life of the metal.
CCELL® has also enhanced the mixture used to make its ceramic core, improving the performance and flavor quality of the brand's coils.
CCELL® coils continually exceed the strictest regulatory standards for heavy metal content.
CCELL® products are manufactured in an ultra-modern facility nearly 500,000 square feet in size, with a production process that leverages the expertise of over 3,000 skilled employees.
The CCELL® factory holds the ISO, GMP and cGMP certifications.
Since CCELL® vaporizers are designed with CCELL® vape cartridges in mind, the hardware combination delivers an unrivaled vaping experience.
For consumers, buying something made by CCELL® means they're getting a product that's safe, reliable and refined over many years of testing. For your vaping business, offering the CCELL® brand means you're carrying a brand that your customers already know and trust. Learn more about CCELL® technology.
Why Buy Wholesale CCELL® Products?

If you want to buy CCELL® wholesale for your vaping business, working with a reliable seller is paramount because fake CCELL® products do exist and are actually much more common than you might think. We are a licensed wholesaler of CCELL® products and guarantee that everything sold on this website is authentic.
Buying bulk CCELL® products at wholesale prices means that you'll enjoy the most attractive pricing possible. Our tiered pricing model allows you to enjoy more savings as you buy in greater bulk, and our best wholesale prices are discounted by more than 50 percent compared to retail for many products. With our attractive pricing, you can either resell CCELL® products more profitably or offer them at lower prices than your competitors.
Since we deal in very high volumes, we also have the ability to customize many products for sellers who want to build their own brands or offer products with unique styling. This is a distinct feature of our CCELL® wholesale operation that you won't find elsewhere.
It's also important not to undervalue the benefit of buying wholesale CCELL® products from a domestic seller. We're located in the United States, so we're close to you and have a reliable shipping network for order fulfillment. Buying from us means not having to order from an overseas vendor and wait months for the products to arrive by boat.
CCELL® Wholesale Products at Hamilton Devices
At Hamilton Devices, we carry a full range of CCELL® wholesale products to outfit any vape shop or seller of pre-filled vaping products. As always, we guarantee that the products offered here are authentic and that they will not be dead on arrival. Here is a brief sampling of the CCELL® products that we offer.
Vape Cartridges
CCELL® vape cartridges are some of the world's best-selling vaping products, and they have always been the core of the CCELL® brand. Many consumers prefer to buy and fill their own empty vape cartridges, and we also provide hardware to brands that manufacture and sell pre-filled cartridges. Learn more about these products in our guide on the best vape cartridges. These are some of the most popular CCELL® cartridges on the market today.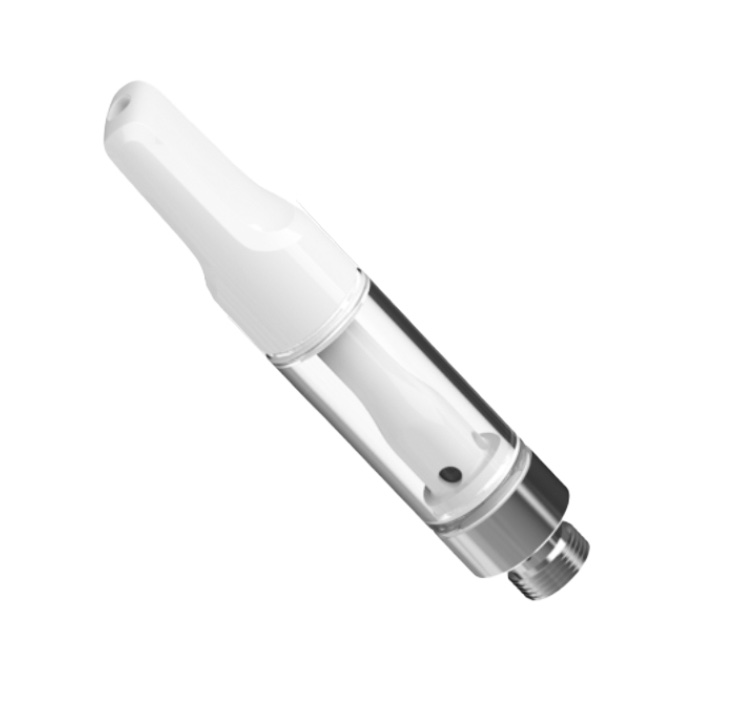 CCELL® Glass Silver Cartridge: Available in capacities of 1.0 and 5 ml, the Glass Silver cartridge is a core CCELL® product and offers everything that a vape connoisseur could possibly need. This cartridge has a glass wall for maximum flavor quality, and it's available with plastic, ceramic, metal and wood mouthpieces in an enormous variety of shapes and designs.
CCELL® Kera Cartridge: This is the best vape cartridge on the market for brands that want to manufacture pre-filled vape carts. It's available in both 1.0- and 0.5-ml sizes, and capping it requires significantly less mechanical force compared to other cartridges. Unlike most disposable vape cartridges, the CCELL® Kera has a borosilicate glass enclosure, so it provides unmatched flavor quality for high-end vape oils. It's also tamper resistant.
Vape Batteries
A vape cartridge requires a power source, and CCELL® vape batteries are some of the most popular vaporizers for cartridges on the market. A good 510-thread battery should be compact and stylish, and it should have sufficient battery capacity to give the user a few lengthy and satisfying vaping sessions between recharges. CCELL® vaporizers also offer industry-leading safety features such as battery cell monitoring and automatic short circuit detection. Learn more about these products in our guide on CCELL® batteries and vaporizers. These are some of the most popular CCELL® vape batteries on the market today.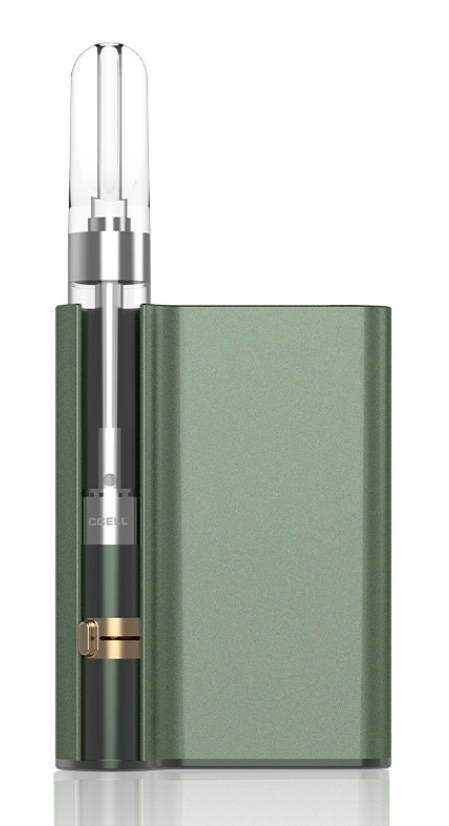 CCELL® Silo: The CCELL® Silo is sleek and simple, and it provides everything that a new vaper could possibly need. Its button-free puff activation mechanism allows the user to vape simply by charging the device, connecting a cartridge and inhaling. The CCELL® Silo offers 550 mAh of battery life and uses automatic power regulation circuity to operate consistently within a range of 3.2-3.6 volts.
CCELL® Palm Pro: Although new vapers typically prefer simpler devices, they often demand more advanced features as they gain experience. The CCELL® Palm Pro is the perfect step-up vaporizer for those who need a little more. It operates at three selectable power levels of 2.8, 3.2 and 3.6 volts, enabling it to provide a smoother experience or bigger clouds based on the user's preference. The Palm Pro also has an automatic preheating function that helps to unclog cold cartridges.
Pod Systems
A CCELL® pod system consists of a device and a removable pod, which the user can buy either empty or pre-filled. Pod systems are sleek and extremely discreet, and they're also very easy to use. When a pod is empty, the user simply discards it and replaces it with a new pod. In addition to being very stylish, pod systems are also perfect for brands that want to sell pre-filled vaping products because a pod-based device only works with the pods designed for it. Learn more in our guide on CCELL® pod systems vs. disposables. These are some of the most popular CCELL® pod systems on the market today.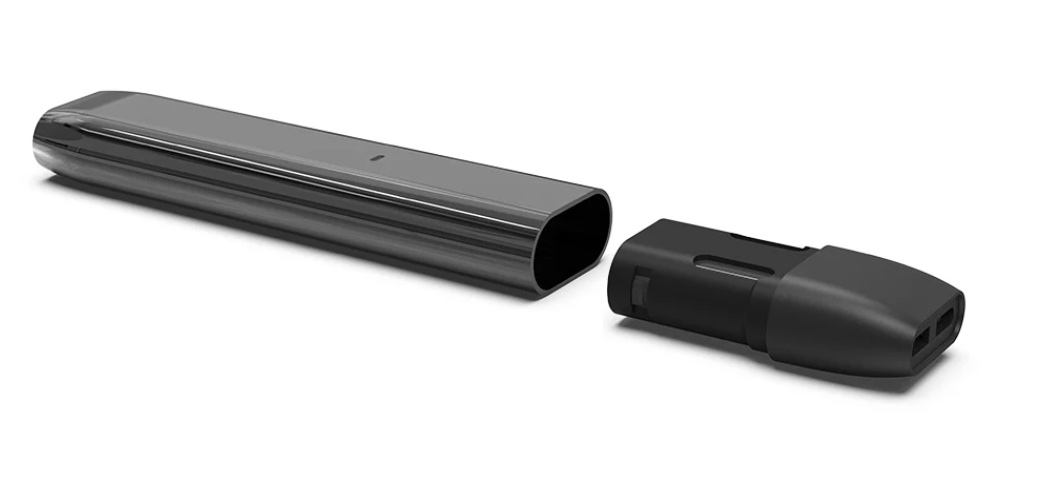 CCELL® Uno: Small and sleek, the CCELL® Uno has a 350-mAh battery and uses a 0.5-ml pod. It's designed with a lightweight aluminum housing, which allows it to feel comfortable in any pocket. A built-in LED alerts the user when the battery's charge is low, and recharging the device takes less than an hour via USB.
CCELL® Luster: Compared to the CCELL® Uno, the CCELL® Luster is a bit larger and more luxurious. It's constructed from a zinc alloy and feels very solid in the hand, and it works with both 0.5- and 1.0-ml pods. The battery's capacity is 350 mAh. We offer an extensive array of custom color and branding options for this device.
Disposable Vapes
CCELL® disposable vapes represent the simplest and most convenient way to enjoy a high-quality oil vaping experience. They're charged and ready for immediate use. Users can buy and fill their own disposable vapes, and they're also ideal for brands that want to manufacture and sell pre-filled devices. A CCELL® disposable vape works until it runs out of oil. At that point, it's necessary to replace the entire device. Because they require regular replacement, disposable devices can be very profitable for vape brands. Learn more in our guide on CCELL® disposable vapes. These are some of the most popular CCELL® disposable vapes on the market today.
CCELL® Ridge:

The CCELL® Ridge features a 2.0-ml reservoir and is perhaps the highest-capacity disposable vape for oil on the market. Outfitted with a rechargeable 300-mah battery and a large window, the CCELL® Ridge will provide excellent performance through several lengthy vaping sessions before it requires replacement.
CCELL® Listo: The CCELL® Listo is a higher-capacity disposable vape with storage for 1.0 ml of oil. The battery has a capacity of 350 mAh, and it's rechargeable via USB to ensure that no oil will ever be wasted. The CCELL® Listo also features a convenient transparent window that allows the user to see how much oil remains in the device at a glance.
How Does the Hamilton Devices CCELL® Wholesale Program Work?
When you're ready to begin ordering wholesale CCELL® products from Hamilton Devices, you'll first need to create an account using our wholesale registration form. You'll be asked to provide your contact information and a password during the registration process, and we use two-factor authentication to keep your account secure.
We provide extensive support to our wholesale customers, and you'll have a dedicated account manager who you can contact if you have any questions. After you've created your account and uploaded scans of your business's required licenses, your account manager will finalize the activation of your wholesale account, and you'll be ready to begin.
We process and ship all orders within 1-2 business days, and we use UPS and USPS as our shipping carriers. Orders placed from within the United States are typically delivered within 2-7 business days. We're also happy to serve international customers. Orders placed outside the United States are usually delivered within 7-14 business days. We require an adult signature upon receipt for all deliveries.
Why Hamilton Devices Is Your Trusted CCELL® Wholesale Partner
Hamilton Devices is a recognized leader in the vaping industry. We have developed some of the world's most advanced luxury vaporizers including the Jetstream, the world's first vaping device with a built-in air pump to make vaping as easy as breathing. We are also the creators of the Starship, which can use any combination of up to three cartridges or wax coils simultaneously – once again, an industry first.
Our industry connections run very deep, and that gives us the ability to secure authentic wholesale CCELL® products in great bulk and supply those products reliably to your vaping business. More importantly, we carry the products that consumers want – and that will help to maximize your business's profitability.
Our commitment to quality and customer satisfaction has no peer within the vaping industry – and for evidence of that, look no further than the testimonials on our wholesale registration page. You'll see that our customers have praised our reliable product availability, our quick delivery times and our top-notch customer service. We think of our customers as our partners, and our commitment to them will never waver.
Why should you buy your wholesale CCELL® products from Hamilton Devices?
We have been a trusted industry partner since 2019. Unlike the many other sellers that have jumped on the bandwagon over the past few years, we have been in the industry through its ups and downs and aren't going to leave our partners in the lurch.
You won't find another vape wholesaler with a more reliable supply chain. We proudly serve a thriving community of more than 120,000 customers around the world, and the fact that we deal in such high volumes allows us to have a close relationship with manufacturers such as CCELL®. Our extensive inventory allows us to serve a wide variety of needs and use cases.
Our close industry ties allow us to be among the first CCELL® distributors to receive the latest products and to offer those products at prices other sellers can't match.
We are a prominent member of the vaping community and have a large and engaged base of social media followers.
Our advanced logistics system ensures that our customers consistently enjoy timely deliveries.
Maximizing Your Profits as a Hamilton Devices and CCELL® Retailer
The vaping industry is extremely competitive, and maximizing your potential earnings as a Hamilton Devices and CCELL® retailer may require a multichannel sales strategy as well as a bit of creativity on your part. Here are a few ideas that can help to get your juices flowing.
You can sell products in a brick-and-mortar or online vape shop. Vaping products are also great fits for other types of retail establishments such as convenience stores, gas stations and grocery stores.
You can sell products on online marketplaces such as eBay and Amazon.
You can market products on social media platforms such as Facebook, Twitter, Instagram and TikTok.
You can attend vaping expos and trade shows.
You can buy products in bulk and offer them to other local retailers on a wholesale basis.
You can start or join a vape-specific online marketplace and offer products on it.
You can offer product assortments in grab bags or launch a monthly subscription service.
Final Thoughts
As you've learned from reading this guide, CCELL® has a wide enough variety of products to form the core of any vaping business's inventory. CCELL® products lead the industry in quality, reliability, safety and performance. People who try CCELL® vape cartridges and vaporizers are typically so happy with the experience that they never want to use anything else. By carrying the CCELL® brand, you're offering the products that your customers want and signaling to them that you understand their needs and care about the quality of their experience.
At Hamilton Devices, we offer the widest selection of CCELL® products anywhere and can fulfill high-volume orders without delay. Because we deal in such high volumes, we're able to offer wholesale prices that no other vendor can match – and that's going to make your vaping business more profitable than ever.
Create Your Hamilton Devices Wholesale Account Now
It's time to begin your journey with Hamilton Devices as your wholesale partner. View our wholesale registration page now and create your account. Beginning the process takes only a few minutes, and once your application is submitted, an account manager will contact you to finalize the process. If you have any questions that we haven't answered here, don't hesitate to get in touch by clicking the "Email Us" button at the bottom of the wholesale registration page. We look forward to working with you and growing together.